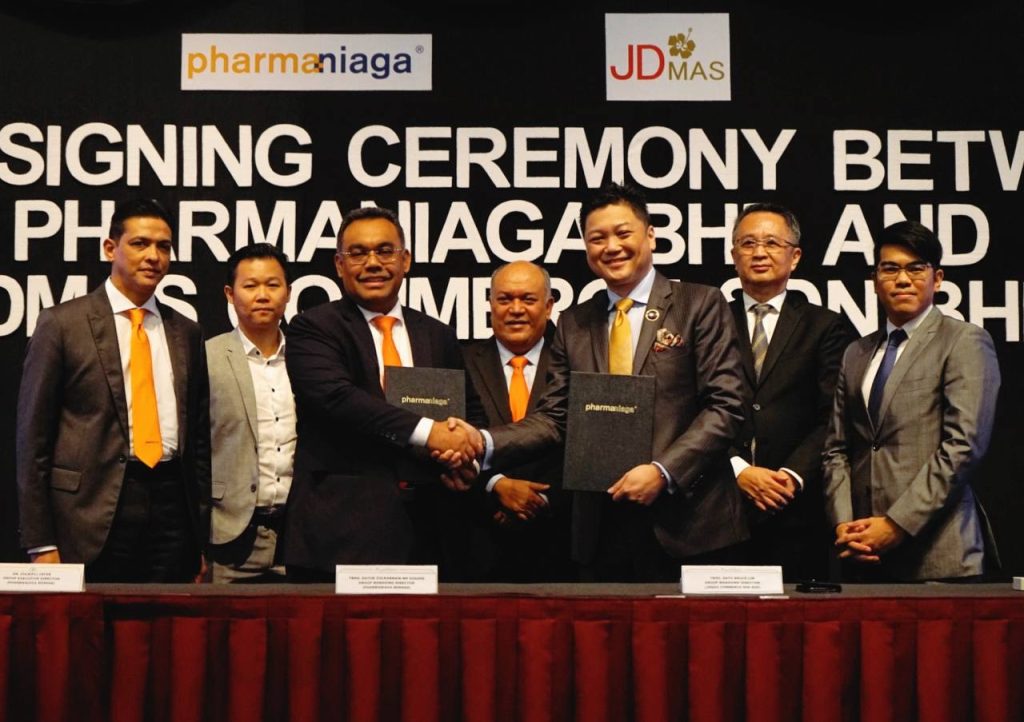 October 31, 2022
Written by Akmar Annuar & Nurul Suhaidi
Published in The Malaysian Reserve
The collaboration is expected to boost Pharmaniaga's present revenue by 100% to 150% in the 1st year
PHARMANIAGA Bhd will be penetrating into the China's healthcare market by the commercialisation of its over-the-counter (OTC) and pharmaceutical products.
The commercialisation will be carried out next year after Pharmaniaga signed a memorandum of understanding (MoU) with JDMAS Commerce Sdn Bhd, the official Malaysian partner of JD.Com, today.
Under the MoU, JDMAS will be registering import, distribute and market Pharmaniaga's OTC and other healthcare products in China. Additionally, the latter will also be supported in terms of regulatory advisory services, commercial trade and supply chain operations for the China market.
Pharmaniaga group MD Datuk Zulkarnain Md Eusope said the collaboration will allow the pharmaceutical company to access China's population of 1.41 billion people.
"We will be tapping on a very huge market hence it will be a huge potential of growth for Pharmaniaga products.
"Furthermore, expansion into the international markets has always been one of our strategic business goals, and we have paved our ways to make our presence felt in South-East Asian countries, the Gulf region and Europe market," Zulkarnain said after the MoU signing ceremony.
To begin this initiative, Pharmaniaga will list its OTC goods in the Malaysian Pavilion of JD.Com by January 2023.
It will also make use of the numerous technology-driven platforms offered by JD.Com and its affiliates including Douyin, Kwaishou and WeChat.
The collaboration is expected to boost Pharmaniaga's present revenue by 100% to 150% in the first year, and up to US$30 million (RM141.9 million) by 2025 with other products being introduced in the dynamic JD.Com platform.
Meanwhile, JDMas MD Bruce Lim said both parties would be planning for the product placement in the JD.Com platform through advertising campaigns, customer surveys, brand ambassadors and other various marketing strategies.
Source: https://themalaysianreserve.com/2022/10/31/pharmaniaga-partners-jdmas-to-penetrate-chinas-healthcare-market/