Our Services
JDMas is a growth platform that enables fast cross border market penetration in China, gain traction & scale using technology, innovation & proven global expertise.
National Pavilion on JD Worldwide Cross Border Store & Affiliate.
National Pavilion in JD Fresh Go with cold chain (fresh products)
Physical o2o Stores in China (7Fresh, X-Shop, etc)

Malaysia-based Store as incubation centre.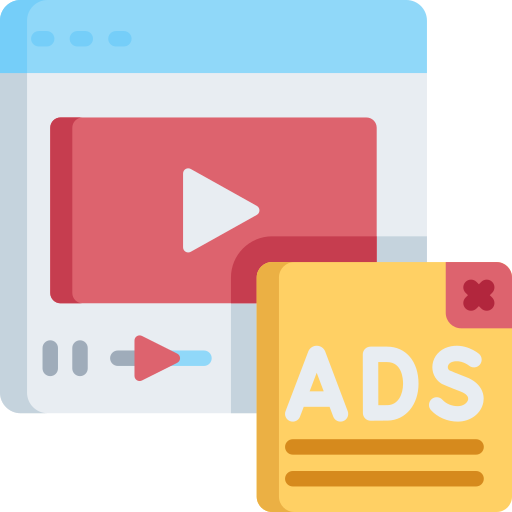 O2o Advertising driven by Data & expertise in China.
Training & Coaching on cross-border commerce (trademark, branding, freight, marketing, etc).
Onboarding to activities of Community of Malaysian brands & merchants (growth trips, support system).
Our Key Advantages
Only exclusive Malaysia National Pavilion Recognised by Government of Malaysia.

Key Account or Flagship Store Status by JD.com, China's largest retailer & World's 3rd largest (after Amazon & Alphabet) and affiliate sites.

Omnichannel strategy covering cross border platforms, Fresh store with cold chain fulfilment and network of physical stores in China.

Multiple cross border models from B2C, B2B and B2B2C to suit merchants at various stages of growth.
 
Full In-House Delivery & Fullfillment, including bonded warehouses and cold chain facility.

A network of well-known participating Malaysian brands, from large, mid-tier to small and medium enterprises. 

Authentic & Unique Malaysian brands and products only.

Holistic growth platform involving onboarding, advertising & promotion, training and development and many more. 
 
Malaysian Government Support
Eligible merchants of our Malaysia National Paviliion are able to enjoy benefit from various existing grants, reliefs and support from various government Ministries & agencies. 
MALAYSIA DIGITAL ECONOMY CORPORATION
Belanjawan 2021: Go eCommerce Onboarding: Malaysian merchants and brands can onboard and expand your businesses to China via our cross border eCommerce platforms with JD.com and enjoy rebate of from our onboarding fee and merchant support.
Belanjawan 2021: Shop Malaysia Online: Eligible merchants and brands will enjoy higher sales and scale faster online with attractive seller subsidies and vouchers available for our customers on our Malaysia National Pavilion on JD Worldwide.
MyDigital Workforce in Tech (MYWiT): This initiative supports our merchants that hire digital talent through salary and training incentives. MYWiT consists of the following programmes: Digital Business Services (DBS) and Digital Tech Apprenticeship (DTA). JDMas is able to coordinate training with our network of associate training providers. 
MALAYSIA EXTERNAL TRADE DEVELOPMENT CORPORATION (MATRADE)
eTrade Programme 2.0 Onboarding Scheme:  Eligible merchants are able to claim and receive reimbursement for RM5,000 for onboarding on JD Worldwide platform with JDMas, for one year subscription.
eTrade 2.0 Digital Marketing Training (DMT):  Qualified merchants can receive training and online export promotions in order to increase their exposure and business opportunities on JDMas' cross-border eCommerce platforms for up to RM20,000.00 within a year. 
Market Development Grant (MDG): This is a support initiative in the form of a reimbursable grant, established with the objective of assisting eligible Malaysian companies in their efforts to promote Malaysian made products or services globally. The lifetime limit of MDG is RM300,000 and it is specifically formulated for Malaysian SME Companies, Professional Service Providers, Trade and Industry Associations, Chambers of Commerce, Professional Bodies and Co-operatives. JDMas has successfully organised with Matrade business matching programme, as well as participation in export acceleration missions. 
eBizlink: JDMas has successfully jointly organised with Matrade in Beijing with this new initiative under the PEMERKASA economic stimulus package. The objective of eBizlink is to promote Malaysia's export leveraging on virtual and hybrid platforms focusing on online and offline (O2O) with greater emphasis on digital marketing. eBizLink provides cost-effective and sustainable solutions for Malaysian Small & Medium Enterprises (SMEs) and Mid-Tier Companies (MTCs) to seize new business opportunities in global marketplace brought about by the COVID-19 pandemic. Participating SMEs and MTCs will be able to generate higher export sales contributed by new sales leads resulted from MATRADE's existing export promotion activities by leveraging on Digital Trade Platform and eBusiness Online Campaign.
PRODUCTIVITY NEXUS FOR RETAIL AND F8B, MALAYSIA PRODUCTIVITY CORPORATION (MPC) 
Retail and F&B Virtual Advisory Clinic (RFBVAC): The VAC programme assists enterprises in the retail and F&B sector to survive and grow especially during and post Covid-19 through digitalisation, people development and supply chain management, amongst others. This is a complimentary service that is provided online on a one-to-one basis with Industry Experts appointed by the Productivity Nexus for Retail and F&B. 
MALAYSIA CHINA BUSINESS COUNCIL (MCBC)
Joint collaboration on Malaysian trade missions & promotion to China: JDMas has successfully organised several trade missions and business matching exercises with China companies, online. More export acceleration missions and trade fairs are planned on both online and offline basis. Participants of our initiatives are able to enjoy special assistance and linkages to both Malaysian and China parties for purposes of product R&D, packaging, promotion and people development. ​​​​​​
Get in touch with us at JDMas for guidance on how to apply and benefit from the intiatives above by clicking on the link down below.